Oh yes, and the book giveaway winner too….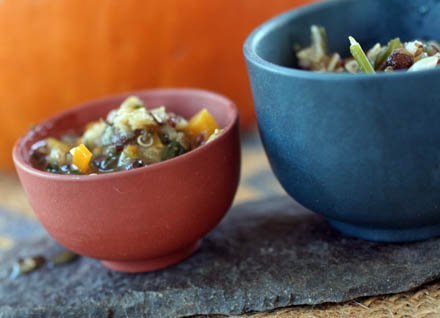 Do I know how to create suspense or what?  You thought I was going to take the book and run, didn't you? That's not really my style (well, maybe it is when it comes to pens, but that's an unrelated idiosyncrasy). No, I've just been so busy grading college writing projects that I haven't had a chance to do any of my own writing – not even a post. Not too much cooking has gone on here either, which is a real tragedy now that I can see my breath in the moments before and after the sun.  The colder air has me aching to kick the oven on a notch.  Seven more weeks until I get a month off for the holidays – you can expect that we'll be baking up a blizzard here then. (Note: make that 6 weeks now – sometimes I start a post and then wander off to do something else).
For now, I suppose I should tell you how those tomatoes landed on the plate.  It was a very bad idea to ask you all for help. You're all brilliant, and when I finally sliced one, I don't know if I was crying for the tomato or for the reality that I actually had to pick a serving suggestion and go with it.  I received so many wonderful recs for maximizing the flavor of those last two red beauties – many of which I'm filing away (mentally anyway, so you may need to remind me) for next season.
But I guess you want to know how the story ended, don't you? Right then.
In the end, I went with Gilda's suggestion. There were so many variations on panzanella, but Gilda's perfectly toasted , garlic-rubbed sourdough and ripe, fruity olive oil seemed the only way to go.  The herbs were still climbing the garden walls and we had both purple and green basil just waiting for a raison d'etre , and the combination could not have been improved upon.  So thank you, Gilda, not only for the perfection on a plate, but also for being a longtime reader and occasional commenter. And for the record, it was a close call. I was really drawn to Linz's suggestion, and I loved the fact that nothing was wasted.  Though it was difficult to choose a winner, I loved how this played out, and I think I'll be doing more giveaways like this in the future, so stay tuned.
Exactly how good were those tomatoes? Gilda knew what she was talking about. They didn't last long enough for me to grab a photo, so picture this instead:
Red Lentil Soup with Mint, Lemon and Tomato
I really wish I could send each of you a copy of In the Kitchen with a Good Appetite; barring that, I'll share with you my favorite dishes from the book so far.  When I reviewed the book I mentioned that it was one of those that sneaks under your skin.  I've only had the book a couple of months but nearly every other page is dog-eared, splattered or otherwise bookmarked with evidence of use or intention.
This lentil soup has become a staple in our kitchen. I've made three batches of it, plus one for my grandma (who was so taken with it that she tried to reverse engineer it; she wondered if the black lentils were blueberries) and one for Simon's dad and his wife. When Simon and I take it to work for lunch, inevitably people catch a whiff of it and start trying to finagle a share. I sent some extra with Simon because one co-worker was especially vocal about wanting to taste it.  Later that evening when I asked Simon how she liked it,  he sheepishly admitted that he had opted not to share and had eaten the whole thing.
In her book Clark has two versions of this recipe (as she does with many), the original and her version. My version, below, is a combination of those. Sometimes I add the aforementioned black Beluga lentils (thanks Trader Joe's), sometimes I toss in some quinoa instead of bulgur. I imagine you could do endless riffs on it though, sprinkling in whatever grains or veggies you find inspirational in the moment. But whatever you do, there are three ingredients that really elevate this soup: the mint, the lemon juice, and the olive oil garnish.   Serve it with a side of Clark's browned butter corn bread, and you're set!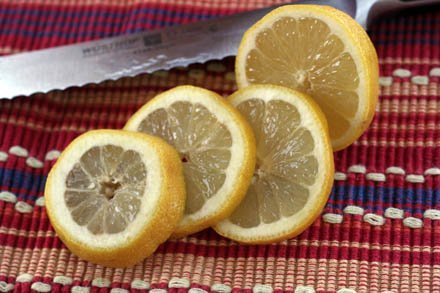 The Recipe
Red Lentil Soup with Mint, Lemon and Tomato
(vegetarian, vegan, gluten-free, high fiber)

*from In the Kitchen with a Good Appetite, by Melissa Clark
4 tbsp olive oil plus extra for drizzling
2 large onions, diced
4 garlic cloves, minced
2 carrots, julienned
2 medium tomatoes, chopped (I've been using frozen)
2 tbsp tomato paste
½ tsp salt
½ tsp fresh ground black pepper
Generous pinch of red chile pepper like aleppo or cayenne – you want something with a bit of heat
2 quarts veggie broth
2 cups water (or you can use additional broth for deeper flavor)
2 cups red lentils
¼ cup bulgur (or quinoa)
*If you have them, 1 package of pre-cooked black Beluga lentils. No additional liquid is needed
1/3 cup fresh mint
Juice of a lemon
1.        In a stock pot, heat the olive oil over medium heat. When shimmering add the onion and sauté for 2 minutes. Add the garlic and cook, stirring, an additional three minutes. Don't let the garlic and onion brown!
2.       Add the tomatoes, tomato paste, carrots, salt, pepper, and red chili. Stir to combine and let simmer for 3 minutes longer.
3.       Add the broth, 2 cups of water (or two more cups of broth), the lentils, the bulgur, and, if you're using them, the pre-cooked black lentils. Bring to a simmer, then cover the pot and reduce heat to medium low. Simmer until lentils and bulgur are soft, about 30  minutes. Season with more salt and pepper as desired.
4.       Using an immersion blender or regular blender, puree about 1/3 of the soup until just chunky. Avoid over-pureeing.
5.       Keeping soup warm, add the chopped mint and stir.  Allow the mint to wilt from the heat, then ladle soup into serving bowls.
6.  Drizzle the top of each bowl with a generous squirt of lemon juice and a spiral of bright olive oil. Enjoy!