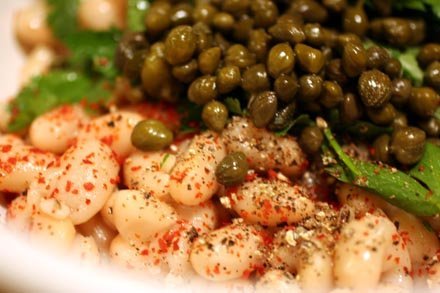 I suppose it's like taking down your Christmas tree a week before Easter. Or finally washing the winter grime off your car in July. Getting your cat neutered when he's 12? Oh, you get the idea. Procrastination of the shameful sort. Today I shelled my beans.
Calypso, cannellini runner, Hidatsa shield bean, cowpeas, and a bloody bushel of black beans. Type? Unknown. All black beans look pretty much alike.
I learned a few things:
1.    All beans seem to default to black. I planted eight different varieties last spring, each of them with striking markings. But when I cracked each shell and shook the beans loose, they all seemed to have dried to black, even though I started out with only two ebony varieties, the Black Valentine and the Cherokee Trail of Tears.
2.    Beans are undervalued.  Seriously so. Why are they so cheap?  I was giddy when they were exploding like graffiti all over the vegetable garden in July – little did I know of the work around the bend. Whatever your beans cost? It's worth every penny.
3.    I would have starved on the frontier. As much as I pride myself for my kitchen smarts, it turns out that I'm incredibly inefficient.  Bumbling, even. An hour into this shelling thing and I had about a cup of black beans , a half cup of calypsos, half that of cowpeas (they're a lot smaller), plus a few teaspoons of odds and ends.
4.    I will eat every bite of every dish I ever make with these beans. I moved heaven and earth to nurture these beans from seed to seed and then pry them from the shells. Nothing is getting in the way of my eating them.
5.    Beans are seductive. After awhile the giddiness I felt in the garden returned, as the pile of empty shells grew large and the bowls of harvested beans grew fuller and their strange markings were  so evocative that I couldn't help but giggle a little and shove my hands into the bowls, gathering fistfuls and letting them fall through my fingers. Maybe it was just because we were finally at the Hallelujah Chorus in Handel's Messiah (good suggestion, Gilda…) And, I know now why money is sometimes referred to as beans. I used to think it was facetious but I don't think so anymore.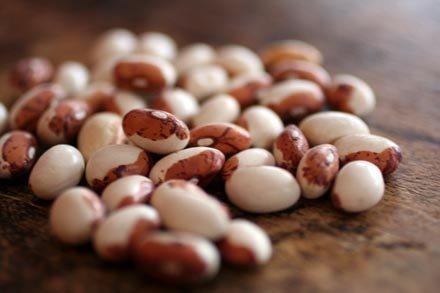 | | |
| --- | --- |
| | |
So. Other than removing the husk from a garden full of dried beans, what have I been doing? It's a good question. I don't seem to be the only food blogger who has disappeared into the night. My Google Reader has been eerily silent. As far as I know, there's no official code that says that we all take the month of January off, but it does sort of make sense. After the food overload of the holidays, a bit of turning inward and away from the kitchen seems inevitable. You'd have to worry about us if we never got tired of food.
I, for one, have been thinking a lot. I find it hard to both think and write in the same space; they are distinctly separate functions, interminably bound together but unreachably discrete. In my absence, Becky and the Beanstock turned one (first post, January 5 2008,  Seafood chili with Moon Beans ).  Twelve months, more than 70 posts, and a year that has felt like a lifetime later, where am I?  I've got lots of ideas, some I'd like to try out, others I'd like to return to (this blog has shifted over time), some things I'd like to add. Most importantly, there are themes I'd really like to explore, develop, evolve with.  Hang tight with. Our world is becoming a vastly different place and in a short amount of time.  Food documents our history, and I'd like to be one of the voices that does this.
So. Give me a bit more thinking time, and I'll come back and tell you where we're headed. In the meantime, I'm keeping it simple in the kitchen. As such, I'm taking a queue from The Minimalist himself.
Every food blogger, culinary columnist and cooking discussion forum has taken on Mark Bittman's  In/Out Pantry List for 2009, so I'm not going to.  I'll just say one thing: judging from the vitriol in the barrage of comments, those who love to cook better fear having children.  And I can imagine why – I'd likely trade in the day-old bread for a bag (or does it come in a box?) of Panko too if I had a little one AND a job. So for now I'll revel in cooking from scratch, and maybe I'll make a point of sharing the results with my friends/family with children.
This recipe is adapted from Mark Bittman's proclamation that canned beans are out for 2009, except in emergencies. He suggested cooking up a pound and doing various things with them. One idea was to mix them with a can of oil-packed tuna. I took my Runner Cannellini beans, freshly shelled, and here's what I did.
(And I have to believe that even if I had a minivan full of kids, I'd make the time to cook up my own beans from scratch.)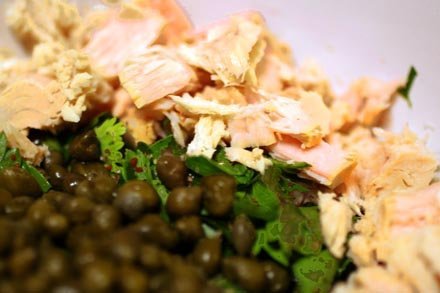 Runner Cannellinis with Tuna and Capers
2 cans water-packed Albacore tuna, well-drained
1 ½ cups cooked cannellini beans
2 tablespoons capers
¼ bunch fresh parsley, minced
¼ bunch fresh cilantro, minced
Juice of ½ of a lime
fresh ground black pepper
sprinkle of paprika (half-sharp if you like)
1-2 tablespoons good olive oil
Place tuna, beans and capers in a bowl. Stir to combine, being careful not to smash the beans. Add chopped parsley and cilantro and stir. Add fresh lime juice, black pepper, paprika and olive oil and toss again until just combined.
This simple dish is fresh, hearty with a crusty bread, and full of omega-3s, antioxidants, fiber, protein and trace minerals. This recipe makes enough for two people to enjoy this as a light meal and then take the leftovers for lunch the next day. Plus the cats will like it too….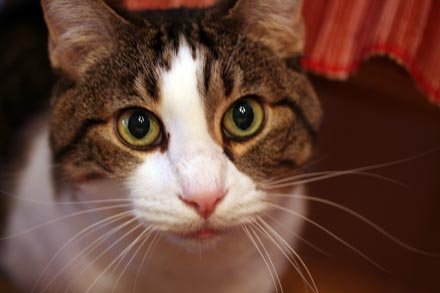 Tags: capers, runner cannellini beans, tuna